5 Top Tips for cellar conversion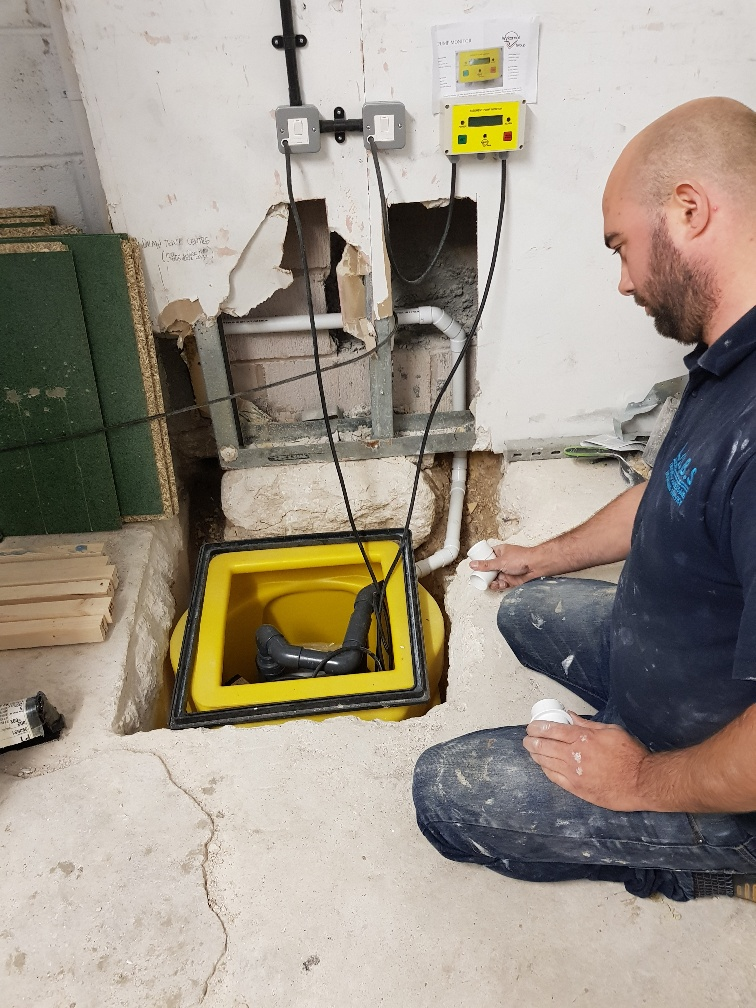 At number one the most important thing  to do when considering a basement conversion is getting adequately qualified companies to come survey and quote. These companies will be members of the Basement Waterproofing Association (BWA), the Property Care Association (PCA), and have a working knowledge of BS8102:2009 'The British Standard code of practice for the protection of below ground structures against water from the ground'. At LABS Damp Proofing & Basements we are proud members of the BWA and are proficient in carrying out basement conversion work In Sheffield and surrounding areas. In partnership with our key manufacturer Wykamol we carry or structural waterproofing to the highest industry standards.
Even if you consider your basement to be 'dry', BS8102 asserts that the design must assume that water pressure will come to bear on the structure at some point during its life course. While carrying out basement conversions  in Sheffield we treat every basement the same whether it has 2 foot of standing water or is considered 'dry'.  Being below ground renders the typical basement structure is susceptible to naturally changing water tables, leaks from services, and even flooding. Failure to consider all eventualities within the design can lead to extraordinary costings for individuals and a lot of inconvenience and time being wasted.
Often, when carrying out basement conversion work, the primary focus being on the stopping and/or redirection of water means that other potential problems can get overlooked.  Most below-ground rooms were cellars and cold stores which were an important part of the moisture control system. The problem of condensation is common following basement conversion as everything gets sealed up. True cellar stores have their walls in contact with the ground and allow moisture to saturate them, ensuring they remain cool. They were often built to intercept underground watercourses, and may have regularly flooded to a few inches. As nothing was stored on the floor or in direct contact with the walls, water and damp did not matter, and the flood water was even used to save going outside to a frozen well or pump in winter. Good ventilation allowed excess moisture to escape. When basements get converted into habitable rooms, the ventilation is stopped up  forcing moisture up into the rooms above. Therefore ventilation systems and other means of ventilation need to be utilized. At LABS Damp Proofing & Basements we install Heat Recovery Ventilation Units supplied by Wykamol, who supply both single and multiple room units.
In some semi retaining basements where the basement is not fully underground there is often a tendency to only specify tanking/membraning to full height those walls identified as fully retaining. Those partially retaining being membraned to a height of just 1.2m. For various reasons we've learnt that often due to chimneys being removed and leaks for example, that often basement walls that are non-retaining have been found to exhibit damp at higher levels than expected from above ground walls. As a company we now membrane all walls to full height, with the price of doing so being negligible. We feel that this gives the customer a superior product and extra peace of mind.
Go with a company that can offer you an insurance backed guarantee, this is the gold standard within the industry. This means that you're home is protected in the event of a failing of the system, even if the company no longer exists. All too often we hear of horror stories whereby a basement has failed, low and behold the basement company is no longer in operation.  Typical insurance backed guarantees are for 10 years and normally cost around 5% of the overall project. This can be money well spent as having such insurance can mean adding extra value to your property along with extra peace of mind and reassurance.